Let me share with you our Halloween experience this 2018. The time of the year where horror stories are being dugged-up the memory bank to share it with each other. The time where scary costumes and decorations are every where. And television shows have their own horror themed episodes. The day before we remember our dead love ones, we scare ourselves first. Why do we do this? I am not sure. It became a tradition almost everywhere.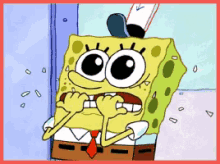 This year, my daughter had the chance to participate in a Trick or Treat event at my work place. Actually, it's the first time I have taken her to an event like this because we don't have this in my previous job. And I can see that she enjoyed it very much. Especially all those candies she received.
It's not her first time to experience Trick or Treat in her life. My younger sister has always taken her to this kind of events in her work place before. As far as I can remember, she already had done this twice. 2014 as a Chinese little girl & 2015 as a fairy princess. For this year, she wanted to be a Vampire Girl.
There were lots of kids in our work place during the Trick or Treat event. All of them in their costumes. Some are scary while others are just too adorable to look. Every kid enjoyed wearing costumes and asking for candies. It just feels so good to look at the kids instead of being scared of the season, they are excited about it. Maybe that is the reason why there is TRICK OR TREAT?
It's a great experience to make kids happy even if this season is all about scary stories. But after all this festivity, let us not forget to light up a candle and pray for our love ones who had passed away. After all, this season is mainly for remembering them.
As my last NOTE: Treasure every moment you're with the people you love. Don't wait for death to come for you to remember how important these people are to you. Don't wait for the day that you would say how much you love them but they couldn't respond to you anymore. As much as possible, as long as they're still alive, show them how much you care. How much you love them..
HAPPY HALLOWEEN EVERYONE! 😀